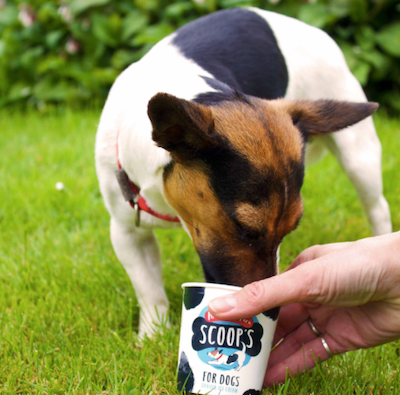 NEW! Healthy Ice Cream for Dogs!
Scoop's Ice Cream for Dogs is a product to get tails wagging! This doggy ice cream is made with fresh farm milk and a lactase enzyme to reduce the lactose for those with sensitive tummies. It comes with decreased fat and sugar content and added vitamins, antioxidants and omega 3 oils.
The ice cream includes glucosamine which is essential for our little friends' joint care. The Omega 3 oils contribute in a glossy and healthy coat. Lastly, ingredients such as vitamin C and curcumin boost the immune system and function as natural anti anti-inflammatories.